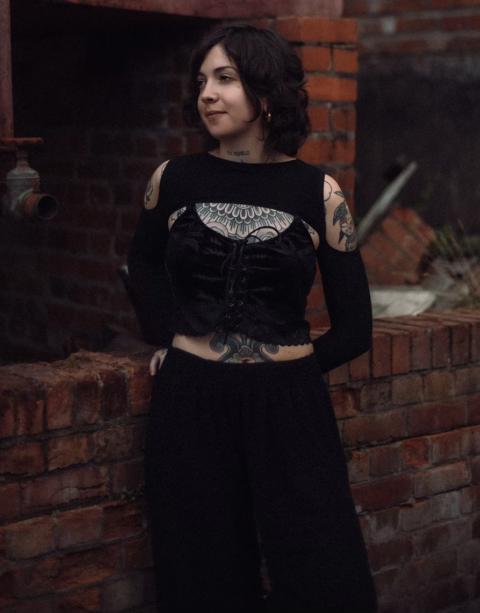 About
Kim Piffy is a primarily self-taught contemporary artist, who is currently undertaking formal studies.
Her fragmented, bold, and busy mixed-media collages preserve the forces of creation and destruction into singular images. Also working in surface print and textiles, Piffy often utilises her work in this field to create large scale tapestries.
By using an oversaturated palette to mimic the hyperreal, Piffy highlights how archaic philosophical wisdom is becoming seemingly obscured in our technological era. She aims to highlight how knowledge is ever-present and even more relevant as we become more and more sensually bombarded with all varieties of information and disinformation alike.
Piffy is as much of a storyteller as she is an artist, using her work to captivate an audience which helps her convey the details she loves to absorb and feels compelled to share.
It is fundamentally this unplumbed, inexplicable interest in metaphysics that fuels her craft.